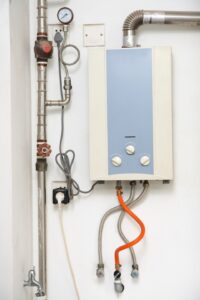 Most new homes come with tankless water heaters as the default, but why is this? Are they really that energy efficient?
Well, nothing is perfect sunshine and rainbows. While tankless water heaters do appear to be the future, there are specific use cases where they don't do everything that they want you to do.
It comes down to this: if you need a new water heater in Jackson, MS, you should know what works best for you. If these pros and cons don't add up for your specific use, you can still opt for a storage tank water heater.
Let's walk you through the benefits and setbacks of tankless before you make a final decision.