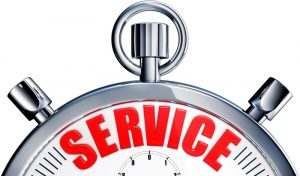 As the temperatures start getting higher and higher here in Mississippi, everyone will find themselves relying heavily on their air conditioners to keep their homes cool and comfortable. Making sure that your air conditioner is in optimal working condition is essential to ensure that you and your family can get some much-needed relief from the boiling Mississippi sun.
We have a question for you. Is your air conditioning system struggling to keep your home cool? If you are like most homeowners, you might follow the "If it ain't broke, don't fix it" mentality. However, delaying air conditioner repairs until your air conditioner breaks down might not be inconvenient, but it could also become an expensive affair.
When you notice that your air conditioner is struggling, you should not hesitate to call professionals for air conditioning repair in Hattiesburg, MS.
3 Reasons Not To Put Off AC Repairs
This post will highlight some of the reasons you should not delay AC repairs to help you understand the importance of calling professionals at the first sign of trouble.
1. Delays put your AC at risk of increasing damage
When your air conditioning is struggling due to the need for repairs, and you keep using it, you risk causing more severe damage to the unit. Repairs that aren't addressed immediately will often escalate and lead to more significant damage to the system. For instance, a loose bolt rattling inside the air conditioner might be nothing more than a nuisance at first. However, if you don't get it checked, the bolt can pop free and wreak havoc inside the air conditioner, leading to more extensive and more expensive repairs.
2. Postponing can lead to rising energy bills
An air conditioner that requires repairs will struggle to provide you with the cooling comfort that you need. The unit will have to work harder to maintain ideal indoor temperatures. This means that the air conditioner will also draw more power, causing additional strain to the unit. Your air conditioner might still cool down your home well enough, but it could lead to significant spikes in your energy bill to contend with.
3. An AC that needs repairs can't offer effective comfort
Repair needs can make your air conditioner less energy efficient. When it has to work harder to keep your home cool, the additional stress on your air conditioner will eventually deteriorate its performance. Delaying repairs could lead to the air conditioner becoming less efficient in the short term and eventually lead to a complete breakdown that will require extensive repairs.
Don't Delay and Schedule Repairs Today
Whether you are noticing that your AC is making strange noises, has weaker airflow, or isn't making any cool air, you should not delay scheduling air conditioning repair services. It would be in your best interest to get the issues taken care of by professionals immediately.
If you are looking for experts who can handle air conditioning repairs for you quickly and effectively, you can count on us at AirSouth Cooling and Heating to cater to your AC repair needs.
Contact AirSouth Cooling and Heating to schedule an appointment.