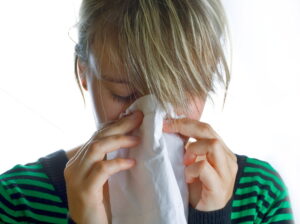 Are you looking forward to the holiday season? If so, then you may already be preparing for guests and good food. There are plenty of ways to prepare for having a couple of loved ones over or a bunch of them. But don't let setting up your favorite decorations make you forget the other aspect that can really impact that family visit–your indoor air quality!
If you have poor air quality, then it can make it incredibly hard to keep your home comfortable, even with a good heater. One great way to improve your indoor air quality this season is to have a professional check out your ductwork for built-up debris. While this system may be out of sight, its ability to impact your comfort should keep it on your mind!
The Roles Your Ductwork Plays
Think of your ductwork like a freeway of sorts. A problem with that freeway will lead to a disruption in the delivery of your cofort!
When your heating system creates warm air, it is delivered by passing through the ductwork and being push into the different rooms in your home. You need youor ductwork whole and sound to get the full impact of your heaters efforts.
A problem with your ductwork can severaly impact your comfort, like holes or dust build-up, making it hard to keep you warm.
The Problem of Dirty Ductwork
While your system is set up to prevent the majority of particulates from entering itself, some dust and debris will get through over time. This doesn't have an immediate impact but, as time passes, that debris will start to build-up.
Don't underestimate that built-up dust! Dirty ducts can cause a paroblem with the airflow into the house. Firstly, it can reduce the flow of warm air into your home, leaving you colder. Secondly, dirty air is harder to heat, which will strain your heater and reduce air quality as well.
Clearing Out Your Ducts
Thankfully, it can take a few years for your ductwork to collect a layer of dust that needs addressing. When it does however, you'll need to clear the debris out!
This isn't something that you can do with a vaccum and a microfiber cloth though.Trying to clean out your ducts on your own puts it at risk of sustaining damage, such as small tears or leaks that will further reduce the comfort in your home. Leave the cleaning needs up to us.
We provide air duct cleaning in Jackson, MS in order to appropriately address the debris in your ducts. In doing so, we can improve youor comfort, clean up the airflow in your home, and even reduce your energy bills. What's more, we have the tools and training to do this without harming your ducts or leaving debris in your home.
Our goal is to provide you with comprehensive comfort services. This is why we make sure to keep your indoor air quality in mind.
Contact the team at AirSouth Cooling and Heating to get quality services today.