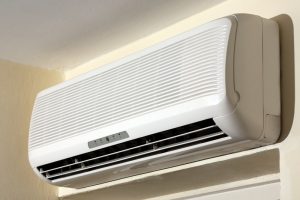 Keeping warm in this area throughout winter can be pretty vital. As we round the corner towards Valentine's Day, you will want to consider a system that will help keep you warm without a high cost. That's why we want you to know about heat pumps.
These are systems used for home heating in Brandon, MS. And there is a lot to love about them! These systems can keep your home comfortable when it matters the most so you can focus on spending some quality time with your loved ones. If you are looking for a great system for your home comfort, we'd urge you to consider this one. Let us explain why.

5 Things to Love About Heat Pump Mini Splits
Heat pumps are incredible comfort systems that offer a lot of benefits to the homes they are in. Of course, that means they benefit the residents in the homes too. Here are great things to love about these systems:
They are highly efficient. Heat pumps are incredibly energy efficient. In fact, just about all of the energy that is used in your heat pump is going to turn around to become temperature-controlled air.
They provide year-round comfort. Heat pumps are able to both heat and cool your home. This means that you just need one system to keep your house comfortable throughout the year. That is ideal for someone looking for both a heater and an AC.
They use heat transfer. Unlike a furnace heater, heat pumps are able to use heat transfer to do their job. This allows them to use less energy to get your home warm. On the other side of things, this means they can cool things off while using less energy in the summertime too.
Maintenance and repairs are easier. A heat pump mini split is capable of being installed and kept up with less hassle than some other systems. You still need a professional technician to get these services taken care of but they should be less intensive than other systems.
You'll save money in the long run. With less energy being used overall, your heat pump is also going to offer you some incredible cash savings. An energy-efficient system like this can pay for itself in time with the simple savings it provides on your energy bills.
Trust Us With Your Heater Installation
Are you looking to ditch an old inefficient heating system? Or maybe you are trying to select a new comfort system to install in your home so you can finally enjoy real comfort. Whatever the case, you should reach out to the team at AirSouth Cooling and Heating to get the job done.
Our trained and certified professionals are ready to get the job you need done right. We have the experience and expertise necessary to get your new system installed and size perfectly. When you work with us you are guaranteed to enjoy a level of comfort you'll love. Just in time too!
Schedule your next appointment with AirSouth Cooling and Heating.