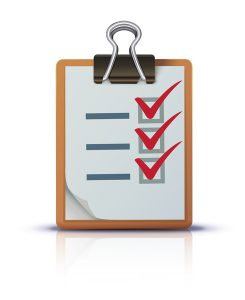 While the calendar may say that it is fall, our weather patterns don't always seem to get the memo. We're still getting our fair share of warm temperatures so it makes sense that a lot of us are still using our air conditioners for the time being. This doesn't mean it isn't a good idea to plan ahead though.
Temperatures are likely to start dropping off in the coming weeks. With that in mind, it is a good idea to start planning for prepping your air conditioner for its dormant period while making sure your heater is ready to kick off the heating season. Here are some tips to help you do just that.
Preparing Your Air Conditioner to Wind Down
We know that you aren't likely to be shutting down your air conditioner anytime in the next few weeks. However, when the weather starts to get cooler, you'll be glad you were prepared ahead of time so you don't have to worry about getting anything together to make sure your AC is ready for winter.
Schedule end of season maintenance and repairs. After a long, hot summer, your air conditioner is going to have some wear and tear. This means that end-of-season maintenance is usually a good idea to ensure your system is ready for the next season. If your AC unit needs repairs at the end of summer, it is best to schedule this service ASAP.
Check your filters and vents for debris.  Changing your filter every one to three months helps to ensure the flow of air into your AC unit is strong. It is also a good idea to wipe down your vents to clean off dust and debris to ensure nothing is hindering your system next summer.
Cover your outdoor unit to protect it. We may not get snow around here but covering your outdoor unit is still a good idea to help protect it throughout the winter from things like leaves, branches, rain, and more.
Making Sure Your Heater Is Ready To Keep Up
When temperatures start to dive, you'll be thankful to yourself that you planned ahead to ensure your heater was ready for the cold. Why? Because you won't heave to worry about spending days without reliable heating–since you already did everything necessary to prepare.
Check your heater's filter. Make sure that the flow of air into your heater isn't hindered by a dirty, clogged filter. If you need a new filter, make sure to replace or clean it off before you start your system up this fall.
Check for any signs of trouble like leaks. Before starting up a heat pump or furnace, make sure to check for leaks. A heat pump leaking condensate or a furnace leaking gas or water can problematic and require repairs ASAP.
Schedule heating maintenance early. Maintenance ensures your heater is ready for the cold weather. Schedule your tune-up early so you don't have to worry about contending with a multitude of other residents trying to get the same job done.
When you need help ensuring that your Jackson, MS HVAC system is ready to switch between cool and heating (or vice versa in spring), it is great to have a professional on your side for the process.
Reach out to AirSouth Cooling and Heating for maintenance, repairs, and other HVAC services.