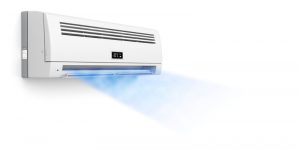 Is your air conditioner barely coughing out cool air at this point? OR maybe you are already dreading the hassle of trying to get your heater to turn on come late fall. We know both of these issues are on opposite sides of the comfort spectrum but if your cooling and heating systems are on their last legs, you may be happy to find out that both problems can be resolved with one system: a heat pump.
A heat pump can be a system that replaces both your failing air conditioning in Brandon, MS, and your failing heater. And this isn't the only great thing about these systems. Find out more below.
What is a Heat Pump?
If you haven't heard of a heat pump before now, let us give you a small introduction to what these systems do. Much like the central air conditioner, a heat pump cycles refrigerant to transfer heat from the air in your home and cool things off. It just happens to do this a little differently.
Heat pumps still use the outdoor condenser unit but, unlike the central AC system, they use air handlers instead of an indoor evaporator unit. These air handlers can be wall-mounted in different areas of the house to provide reliable, efficient comfort to the home.
The Perks of Heat Pumps
Heat pumps use the same concept as central air conditioners to provide comfort to your home, but these systems are able to take things a bit further to provide added perks you should know about.
Heat pumps can both heat and cool your home. Yes, you read that right. While a heat pump can serve as a great air conditioner for your home, it can also provide you with heat in the wintertime. This means you get the comfort of two systems in one. This is because of this system's ability to reverse its flow of refrigerant.
Heat pumps are highly efficient. One of the biggest draws for a heat pump is that they are highly energy efficient. Heat pumps can operate using far less energy than central air conditioners might. They also use much less energy than natural gas-powered systems like a furnace. This translates to a lot less money spent keeping your home comfortable too.
Heat pumps can offer custom comfort options. Because heat pumps utilize air handlers instead of an internal evaporator unit and ductwork, you can enjoy some options when it comes to keeping your home comfortable. This is because you can turn on one air handler at a time, providing comfort to one room or part of the house, or you can run them all simultaneously to provide even comfort throughout the whole home.
Heat Pump Installation is a Job For the Pros
Are you interested in improving your home comfort with a better HVAC system? We can help. Our professional technicians can provide heat pump installations that will get your new system up and running in no time and will keep you comfortable when it matters.
Contact AirSouth Cooling and Heating to schedule your installation.