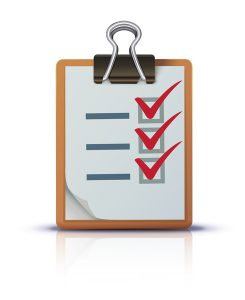 It's important to stay on top of air conditioning repairs so that you can prevent an air conditioner breakdown. It's never fun to come home and find out your air conditioner stopped working while you were away. Temperatures are high, and now you have to wait for an AC service appointment to be available.
But you can avoid this headache simply by paying attention to your air conditioner and investing in AC repairs before small problems cause too much damage to the system. If you're ready to schedule an AC repair in Jackson, MS, give our team a call. If you're wondering how to tell when your AC needs repairs, keep reading to learn more about five signs to pay attention to.
Loud or Alarming Sounds
One of the easiest signs to identify AC problems is when your air conditioner begins to make unusual sounds. Sure, you may hear when your air conditioner turns on and off and may even hear the fan blowing or air moving through vents when your air conditioner is on. But you should never hear any loud or alarming sounds. 
No matter what the sound is, if it's new or particularly surprising, you should give our team a call. Something is wrong with your air conditioner even if you don't know exactly what it is. You may not even notice anything wrong with the operation yet, but you will eventually if you let the problem fester.
Lack of Cool Air
Another common AC problem is a lack of cooling. Even if your home still feels comfortable, you should give our team a call if your air conditioner is not blowing cold air from the vents. Anything less than cold air can mean that you have a refrigerant leak and your air conditioner is not able to cool the air enough for your home.
Signs of Exterior Damage
Once a month, you should complete homeowner maintenance, including a general inspection of both your indoor and outdoor units. If you notice any signs of damage that could mean your air conditioner needs repairs. If there is damage on the outside of your unit, there may also be damage on the inside of your unit. Even if your air conditioner is still working fine, schedule an appointment for AC maintenance or repairs.
Leaks
Hearing water inside of your air conditioner is a completely normal part of operation. Humidity condenses into droplets that channel outside of your home from the condensate drain line. Removing this moisture from the air helps your home to feel cooler without having to set the thermostat lower. 
But that doesn't mean leaks are ever normal. If you ever notice water dripping or pooling around your air conditioner, it's important to schedule a service appointment right away. Water can quickly lead to mold and mildew growth and potentially damage the surrounding areas of your home.
Bad Smells
Sometimes you don't see a water leak, but you smell it instead. Bad odors are another sign that something is wrong with your air conditioner. If you begin to smell something musty, there's a good chance that mold or mildew you are growing somewhere inside your air conditioner. This is a problem that will not resolve itself and requires expert attention.
Contact AirSouth Cooling and Heating today to schedule an appointment for AC maintenance and repairs.