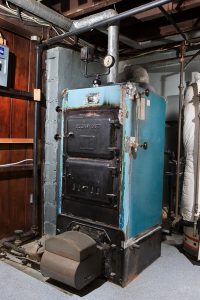 The end of winter is just around the corner. Your trusty furnace has made it through yet another intense season of cold weather. But at the same time, now might be as good a time as any to start asking yourself: is it truly performing its best? Because if it's not, it might be time to have it replaced.
But why are we jumping to the sudden conclusion of having your furnace replaced? There are a few good reasons why (and they mostly have to do with saving money). We'll go over them below, along with some methods you can use to determine whether it's time for replacement.
Why Replace My Furnace?
Most homeowners think that replacing their furnace is something they'll only do when it's absolutely critical. They imagine that when they finally do give the OK for replacement, it will be because their furnace is dead, and they'll have been told by a technician from an HVAC company in Jackson, MS that nothing more can be done for it.
In truth, having your furnace replaced before that point is the wiser decision. There are several reasons why, and they almost always come down to costs:
Less money spent on your heating bill: An old furnace runs inefficiently, racking up the monthly heating expenses.
No more paying for unnecessary repair costs: During the first 12 years of your furnace's life, the few repairs it will need can be considered necessary. After that age, however, paying for repairs might be doing more harm for your bank account than good.
No inconvenient surprises: An older system is far more likely to break down when it's working at its limits—typically during the coldest part of the year. Depending on the weather, this can be an inconvenience or an emergency issue.
Signs It's Time for Replacement
Replacing your furnace sooner instead of later can lead to big savings in all costs related to your heating system. But of course, there's no reason to jump the gun and replace too early. At the same time, waiting too long the replace the unit is the main thing we want to avoid in the first place. Here are some of the signs you can look out for:
Age: Once your heater is around 12 to 15 years old, you'll want to start paying closer attention to its performance. This is the part of its lifespan where it may cease to benefit from regular repairs and maintenance.
The monthly heating bill: If you haven't already, start keeping track of your monthly heating bill. As long as you're maintaining even habits throughout the month, you shouldn't be seeing any spikes or even gradual increases. If you are, that could be due to the unit's age.
Calculate maintenance vs. replacement: If the unit is old and the heating bill seems to be on the rise, there's a simple test you can perform. Combine the costs of running the system with the costs of any recent repairs or maintenance checks and compare it to 50% of the cost of installing a new unit. If it's more than 50%, you can be certain that replacement will save you more in the long run.
Is it time to replace your furnace this year? We can help you find out for sure. Contact AirSouth today to request an estimate.