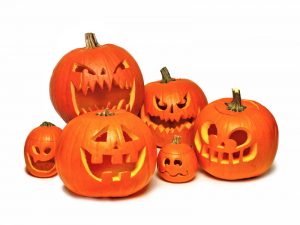 Ghosts, goblins, ghouls, and monsters are certainly scary! You really don't want to find them lurking about your home! But, if there's one thing that's scarier than all these creatures combined, it's carbon monoxide — here's why:
The Dangers of Carbon Monoxide
According to the National Safety Council, carbon monoxide is an odorless, colorless gas that often goes undetected, killing more than 400 people and sending 20,000 others to the emergency room every year! Carbon monoxide is produced by burning fuels, so if you've got any gas appliances in your home, its best to be aware of the symptoms:
Headache
Fatigue
Shortness of breath
Nausea
Dizziness
Mental confusion
Vomiting
Loss of muscular coordination
Loss of consciousness
Death
Pretty scary, huh?
Here's What You Can Do About It
Fortunately, there is one way to avoid carbon monoxide exposure altogether: a furnace safety inspection! This type of service allows our technicians to locate and correct any minor issue, well before it becomes a major safety concern!
If you haven't scheduled your furnace maintenance services yet, be sure to do so now! The team here at AirSouth Cooling & Heating is here to protect you and your family against carbon monoxide (unfortunately, we can't do anything about the monsters hiding under your bed!)
When you schedule your services with AirSouth Cooling & Heating online, you'll save! Click here to find out more.