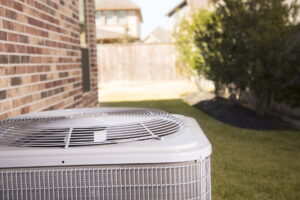 Having your air conditioner give out on you at the start of the hottest part of the year is a less than ideal situation. But you wouldn't want to make things even worse by leaving that system in place while you struggle through summer in a hot and uncomfortable home. If and when you need an air conditioning replacement in Brandon, MS, you should reach out to our team to get this job done quickly and correctly.
If you need a new air conditioner installed in your home, one question that you'll need to figure out an answer to is whether you want a central split-system air conditioner or a heat pump mini split system. We can help you figure out the answer–just read on to learn more and reach out to talk to one of our experts.
First Things First, What's the Difference?
There are differences between central AC units and heat pumps. These differences can be the very things that help you decide which system is the right fit for you. But we'll get into understanding the deciding factors more below. Here's what you need to know.
Size: A central AC system has a larger indoor and outdoor unit than a heat pump. This means they take up added square footage in your home.
Placement: The indoor unit of a central AC is often found in your attic, closet, or basement. A heat pump's indoor unit comes in the form of an air handlers though and is usually wall-mounted.
Power: Central air conditioners are known for being especially powerful, making them ideal for larger home. A heat pump can be powerful too but may run into limits in a larger home in some cases.
Usability: A central AC can only be used as a cooling system while a heat pump has the ability to cool your home in the summer AND heat it in the winter.
Figure Out Your Deciding Factors
So now that you know a bit more about what sets central air conditioners and heat pumps apart from each other, you may want to know more about how to choose between the two. Some deciding factors to consider will include:
The size of your home: A central AC may be better able to service an especially large home.
The ducts in your home: If you don't have great ductwork, you may need to consider a ductless heat pump instead of a central AC  that relies on ductwork.
Your comfort needs: If you need both a heater and air conditioner, then a heat pump is a great investment. If you only need an AC unit, then a central AC system may be better.
Schedule Your System Upgrade Today
If you need help determining whether you need a new AC thrn you can talk to our technicians to help figure things out. From there we can also provide your replacement service and ongoing AC service.
Whatever system you choose, you can trust our expert technicians to remove your old AC and install your new one properly the first time around. Contact AirSouth Cooling and Heating today to get started.