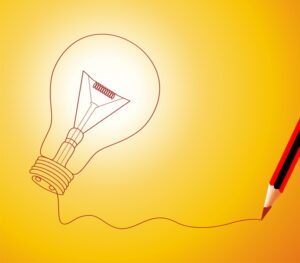 Having access to a professional for lighting installation and repair needs is essential. Whether you want to upgrade the lighting in your bathroom or stop the living room lights from flickering, it is typically not safe to do this type of work on your own, even if you think you can do so. There are a lot of risks in making changes to your electrical system on your own, and, aside from changing lightbulbs, electrical work shouldn't be considered as do-it-yourself projects.
There are a number of benefits that come from working with a trusted, experienced, and licensed electrician. You may want to consider these advantages of turning to a pro for help with your indoor lighting in Laurel, MS.
#1: It's simply safer
Electrical work must be done exactly as required, or there is a risk of injury to you or the home. This starts with knowing how to ensure there is no electricity running through the outlets or wires in the area you are working to prevent electrical shocks.
Safety is more complex than thi though. For example, it is critical to have safety measures in place to minimize the risk of a fall and to ensure that the updates being made, such as adding a big, beautiful chandelier, do not lead to it crashing to the ground in the middle of a dinner.
#2: There's less risk of a fire occurring
Electrical fires can occur if there are any type of mistakes made in the wiring process. Small mistakes, such as fraying a wire, can cause frequent circuit trips which is a big invonvenince. If those trips don't happen though, a fire could break out behind the walls of a home, putting you in a very dangerous situation. The Electrical Safety Foundation International reports that 51,000 fires occur each year related to home electrical work. This leads to as many as 500 deaths.
#3: The work is done to code
Most cities have building codes that need to be followed no matter what the project is. That means that if you want to install a light over an island in your kitchen, there may be a need to ensure it meets code requirements. Professionals are trained and up-to-date on all all national and local electrical codes so that they can easily take them into account for every project.
#4: They are licensed
Electricians should be fully licensed, trained, and insured to work in your home. Knowing that, if there is a problem with the process – like that chandelier falls – they will be able to correct it for you and help with the resulting damage. This also helps ensure that all the work being done won't lead to an increase in your home insurance premium.
#5: It often costs less
Hiring an electrician will cost an additional fee compared just buying the materials yourself. However, you will not have to buy equipment and tools to do the job when you hire a pro. You also do not have to worry about buying the wrong lighting components or creating a bigger problem for your home. In the long term, the cost of a professional is well worth the benefits and peace of mind they provide.
Don't underestimate the importance of hiring a professional to handle all of the electrical work in your home, including setting up or repairing the lighting fixtures in your home.
When you need an expert electrican for your next home project, contact AirSouth Cooling and Heating.