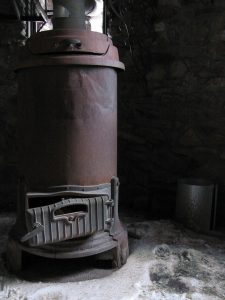 We totally understand that installing a new furnace in your home can be a bit overwhelming. Let's face it — no one really likes spending money or having technicians wander in out of their front door all day long!
But here's the thing: installing a new furnace isn't all that bad, especially when you've got a team like ours on your side! In fact, we've gone through the extra step of putting together a sort-of quick-guide to furnace installation together for you below. All you've got to do is keep reading to find out more (and, as always, remember to call our team for your furnace replacement in Brandon, MS!)
Ready to Get Started? Follow These Steps!
Installing a new furnace is as easy as 1..2..3! All you've got to do is follow along:
Step One: Replacing Your Old Furnace
The first step in installing a new furnace is knowing when to replace your existing system. Of course, only a professional HVAC technician can determine with absolute certainty whether or not a replacement is your best option, but we've decided to give you a bit of a head start.
It might be time to replace your furnace if:
It's old: Although built to last, the average lifespan of a furnace is anywhere between 10 to 15 years. If your furnace has aged beyond this life expectancy, it might be time for a replacement.
It requires frequent repairs: Your furnace should not require more than a couple of repairs every few years. So if you have found yourself calling for repairs any more than that, it might be that your system is simply worn out.
You are paying more for heat: We recommend keeping a close eye on your heating bills because a steady rise in heating costs indicates that your system has become inefficient.
You notice a lack of heat: The primary role of your furnace is to keep your home warm and cozy, so if it is unable to keep up with your heating demands, why bother?
Step Two: Choosing Your New System
Once you've decided to replace your old system, it is time to select a new system — you know, one that will best meet your needs. No matter what, though, it is important to choose a high-efficiency system, as this will save you both time and money on repairs and utility bills. In addition, you will have to select which fuel source you will use:
Gas furnaces: Natural gas is highly efficient and often inexpensive, especially if you live in a home with access to natural gas lines.
Electric furnaces: Although more expensive, electricity is super-efficient. This type of furnace is an excellent choice if you live somewhere where electricity is relatively cheap.
Step Three: Professional Installation
After you've selected the best furnace for your home, it is time to have it professionally sized and installed. Your furnace must be the appropriate size for your home to maximize efficiency, so we highly recommend calling in a professional for the job.
To schedule your furnace services, contact the team at AirSouth today. Live Comfortably.