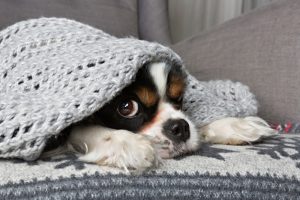 Furnaces have been used for hundreds of years to keep homes warm. They've lasted this long because they are great for reliable, strong heating comfort. This doesn't mean that any furnace in Brandon, MS should be that old though!
Whether you have an aging furnace or a relatively new one,  you want to make sure that this system gets the care that it needs. Newer, more modern furnaces won't need the same amount of repairs that an older unit might require, but at the end of the day, you want to knock out those repairs as soon as they pop up.
We are here to help you identify when you might need furnace repairs and provide the services that will address them.
5 Signs You Need to Schedule Furnace Repairs
No one enjoys having to deal with furnace repairs and we get that. However, what's worse is if you ignore that repair need and end up faced with a broken-down furnace and a repair that is now more expensive and complicated than it was originally.
Make sure to reach out for professional repairs if you notice any of these warning signs from your furnace so you can avoid that hassle:
Loud, strange sounds: Furnaces make some noise when they operate but there are plenty of noises you don't want your system to make. Sounds that you should hear include rattling, hissing, banging, screeching, and more. If your furnace sounds off, reach out for help.
Concerning smells: This is especially concerning for anyone with a gas-powered furnace. If you smell gas when you run your heater, your best option is to turn your furnace off and call a pro to check the system. The same goes for other concerning smells like the smell of burning electrical wires.
Short cycling: How long are the heating cycles that your furnace provides? If your furnace is only running for a few brief minutes before shutting down, it is short cycling. This is hard on your system and detrimental to your comfort so make sure to schedule an appointment to get it addressed ASAP.
Poor airflow: Let's say that your furnace is running well but the airflow from your vents is weak.  Poor airflow may be caused by clogged filters, duct leaks, or other issues. Whatever the cause, you will want to get the airflow issue taken care of before it costs you extra money or comfort.
High energy bills: your energy bills are going to fluctuate a bit based on your use of your furnace. This doesn't mean that huge spikes in your energy usage are normal. Don't ignore big increases on your energy bills-reach out to a pro to check your furnace, identify the source of the problem, and return your energy bills to normal.
When you need a repair service for your furnace, whether it is electric or gas-powered, you should always turn to a professional technician to get the job done. We have the tools, experience, and knowledge needed to perform your repairs without hindering your home safety or your comfort.
Contact the team at AirSouth Cooling and Heating to schedule your appointment today.