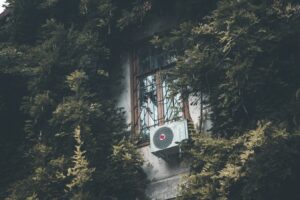 Air conditioners are an essential appliance for homes. Summers can become unbearable if you don't a properly working AC unit. Therefore, regular maintenance and air conditioner repair in Jackson, MS are necessary to ensure you remain comfortable in your home throughout the year.
Here are 5 reasons to knock out your ac tune-up now:
1. Cleaning After a Long Time
AC units usually don't run for several months during winter. Therefore, it is a good idea to get them serviced before summers set foot.
Considering that your air conditioner has been sitting unused for a long period, it is wise to get it checked by someone so that you can make sure it's running smoothly. A quick inspection of the whole system can help iron out minor problems as well as reveal any significant issues.
2. Maintenance is Cheaper than Repairs
Getting regular AC maintenance done is typically cheaper in the long run. This is because experts can make sure that all the parts are working to their full potential and faulty parts are replaced in due time so that they don't affect the performance of the whole system. In the words of the Dutch philosopher, Desiderius Erasmus, "prevention is better than cure."
If you are working with an older AC, preventative maintenance becomes crucial. A professional tune-up can confirm that the system does not have any parts that could break down, preventing you from using your AC when you need it most. A professional can also tell you about the issues that older systems might face and provide information on replacement models.
3. Increased Efficiency and Decreased Costs
Each year, your AC system can drop its operational efficiency by 5% if it is not tuned up by a professional after a certain period. This means that your house is not being cooled as aptly as it used to.
Besides, a malfunctioning AC unit will be kept on longer, thus increasing utility bills you incur at the end of the month. Also, running your AC longer can put increased pressure on the whole system, resulting in high repair costs.
So, you leave yourself vulnerable to less cooling, higher bills, and expensive repairs by not getting a regular tune-up!
4. Tune-Ups Can Help the AC Last Longer
Consistent tune-ups will decrease the chances of your AC breaking down, which means that repair costs will be lower, and the AC will potentially last longer than it would otherwise. Leaving the AC uncleaned will affect its performance, resulting in more repairs and the risk of a potential breakdown. A well-maintained AC will keep functioning like new for a much longer time.
5.Consistent Maintenance Conforms to Warranty Rules
By neglecting maintenance, you can void your AC's warranty. Generally, AC units come with a warranty from the manufacturer for a limited time. One of the conditions for redeeming the warranty if something goes wrong is to keep the AC in good shape.
Most AC manufacturers state this clearly and may not provide parts to a customer who has not maintained its unit with a professional's help.
If you are looking for air conditioning repair in Jackson, MS, contact the professionals over at AirSouth Cooling and Heating today!