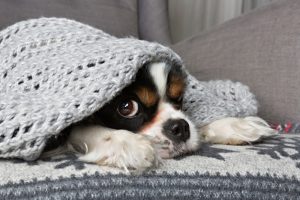 Installing a new heater is a quick and painless process—especially when done by a professional. For what will only take a few hours of work, the result is incredible: a heater that can last you 10 to 15 years. To ensure that those years are truly worth it, we urge you to ask plenty of questions before your installation. Below, we've highlighted just three that every homeowner should ask before committing to a brand-new heater.
Are You Considering Renewable Energy?
Renewable energy is natural, cleaner, and—best of all—free! Yet, many homeowners are afraid to install renewable energy systems. It just seems risky, or complicated, and they'd rather opt for a traditional system. However, integrating solar energy into your heating system is a great way to start.
Solar HVAC technology can bring you all kinds of savings:
Lower Energy Costs: Solar energy will cut your heating bill in half. Even on cloudy days, solar energy can sufficiently power your heater.
Tax Incentives: Federal tax incentives are available for homeowners with solar HVAC systems. An expert of heating installation in Brandon, MS can help configure your home and system to capitalize on these incentives.
Versatile: Excess energy can be sold back to the electrical company, or it can be diverted to other appliances in the home.
Do You Need Zone Control?
"Zone control" is the HVAC industry term for heating parts of your home at different temperatures. A system without zone control only has one function: to heat your entire home. While this is fine for some homeowners, others may want to control the individual temperatures for each room.
Ductless mini split heat pumps are a great way to achieve zone control. Each unit of the mini split is its own unit, complete with its own set of controls. This can help you maximize comfort by giving every member of the home their own unit. Or, it can be used to maximize efficiency by allowing you to limit energy usage. Whichever way you decide to use it, the controls are in your hands.
What Are the Fuel and Installation Costs?
The main question you want to ask yourself is, "How much do I want to pay now, and how much do I want to pay later?"
Many HVAC systems, such as heat pumps and solar HVAC systems, are expensive upfront but can pay for themselves with lower operational costs.
On the other hand, a gas furnace is extremely cost-effective in both installation and in operational costs—but only if you're able to use natural gas as the fuel source. Electric furnaces are certainly efficient, but the cost of electricity can drive up the monthly expenses.
When calculating the total costs of a new heater, teaming up with a professional is your best bet.
That's Just the Start
While these are just a few questions to ask yourself before installing a new heater, you'll do good to keep energy costs, installation costs, and functionality in mind. There's a heater out there for every type of homeowner, so you don't have to settle on something less than ideal.